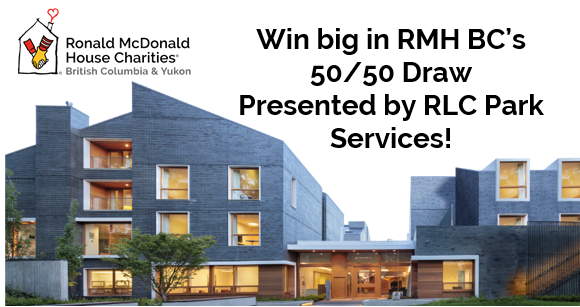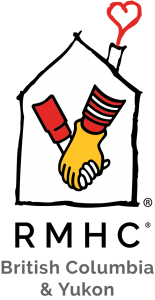 Vancouver, BC, August 7, 2020 – Tickets for Ronald McDonald House BC & Yukon's first online 50/50 Draw Presented by RLC Park Services are selling faster than anticipated and there's only one week left to get yours before they're gone.
The grand prize is already over $20,000 and growing every day. Will you be the lucky winner on August 14?
Tickets start at just $10 and the more tickets bought, the bigger the prize grows.

Tickets can be purchased online for:
1 for $10
3 for $20
5 for $40
15 for $100
One lucky winner will take home half the jackpot, with the other half going to support families at RMH BC.
Now's your chance to win big and have a lasting impact on kids and families from across BC and the Yukon, all from the comfort of your home. When you purchase a ticket you are helping provide a home away from home for up to 2,000 families who stay at RMH BC each year when they must travel to Vancouver for their child's lifesaving medical care. Last year RMH BC provided accommodation, compassion, and community for families from 210 BC and Yukon communities, so your 50/50 ticket purchase helps families near you stay close when it matters most.
Ticket sales end at noon on Friday, August 14, so get them before they're gone!
Buy your tickets online at
rmhbc.rafflenexus.com